October 2018
Oct 26th to Oct 31st
We had friends from Cheshire up for a long weekend and I am glad to say they brought the good weather with them which was nice as we could go out walking and birding. On their first full day we went to Tobermory to a talk at the inaugural book festival which was a great success and I hope continues in future years. We went to an extraordinary talk by Adam Nicolson author of the book The Seabird's Cry and some of what he had to say about the plight of the worlds seabirds did not make for an easy listen, we do need to act fast if we want to save and protect all of the worlds wildlife not just its seabirds, we all need to take responsibility for their plight and future survival. On a happier note we went walking and birding locally for the next two days in glorious weather and enjoyed seeing not only great wildlife but also fabulous views and stunning scenery. Wildlife wise there were 5 juvenile White-tailed Sea Eagles at Cailaich Point, we also saw a Peregrine Falcon, Sparrowhawk and Kestrel here as well. In and on the sea were Great Northern Divers, Shags and Grey Seals. At Rheudle we had a very good sighting of a Golden Eagle being mobbed by a Hen Harrier with Raven occasionally joining in. At Laggan Bay we found this Otter being harased by 4 Hooded Crows (see photo below) At the Salmon Hatchery we saw a Carrion Crow, a first for Pam this year as well as Turnstones, Redshanks, lots of mixed Gulls and Teal plus another Otter. On Loch Na Keal and Loch Tuath we saw Red Throated Diver, Black Throated Diver, Great Northern Divers, Slavonian Grebes, Black Guilliemots, Red Breasted Mergansers and Cormorants. In the garden at Ardrioch we now have 2 Brambling interspersed within the Zillions of Chaffinches, regular visits from Great spotted Woodpeckers, and still a few Siskins, Yellowhammer and Treecreepers. It was a great weekend with our friends with lots of laughs and they even sat and watched most of my fuzzy photos of our trip to Svarlbard which lasted for so long their eyes glazed over but for us it brought back some lovely memories.

Above on our trips out and about are 4 White-tail Eagles sitting on top of a cliff, an Otter trying to eat whilst being harrast by 4 Hooded Crows, a view of Loch Frisa with the snow on the hills, a Song Thrush, 2 Slavonian Grebes and Pam and Lucy with our good friend Sue. Below are some birds we have been seeing regularly in our garden. Yellowhammer, Redwing, Great spotted Woodpecker and Brambling.
Oct 18th to 25th
What a driech week, low cloud, rain, drizzle, winds, breeze, more low cloud, more rain, get the picture. My week has been a bit like the weather, 4 new tyres on the car, very expensive, a new washing machine, more expence, a filling at the dentist, painfull, paid for a load of heating oil, more painfull, get the picture. On a happier note a very happy wife, she has a new washing machine, unhappy wife, 3 weeks of washing to catch up on and its raining. Problems with the water supply have hopefully been sorted out although its a good job I bought a pair of waders last year, not for fishing. A trip to the tip with old washing machine and fridge, isn't my life exciting. Birdwise, at last, I can imagine readers thinking, a Little Egret turned up in Dervaig, it could be the one from Bunnessan, who knows? Thanks to Moira and Cheryl for the call. One of our Great Spotted Woodpeckers has returned as have Yellowhammers, and a Wren joining the zillions of Chaffinches and other regulars in the garden also a Hen Harrier and Sparrowhawk regularly fly over or through the garden so Chaffinches beware. We have some winter Thrushes in our woodland at the moment so the inclement weather shouldn't be too much of a surprise. Our Red Deer hind which has been in the wood all by itself might have jumped out, our neighbour helping me out with the Deer fencing where a tree had fallen across it thought he heard it jump the fence as he was waiting for me to return with fencing tackle, personally I am not convinced, will keep you informed. I am looking out of the window to try and see some birds, blimey its driech out there.
Oct 16th & 17th
More clearing and some birding to report and the possibility that two nutcases are out and about on Mull. First the birding, Pam and I went to Bunnessan to look for and find the long staying Little Egret, now I know they are now common in the south of England but they are still rare on Mull hence the trip and also it is another bird for my Mull year list. Whilst in the south we took in Fidden and saw 2 Skylarks, 3 Golden Plovers, 5 Tufted Ducks, a field with 27 Lapwings and a flock of 35 Barnacle Geese passing through not a bad result for a long drive we thought. Now the two nutcases both seen swimming in the sea on the afternoon of the 17th, just by chance one looked remarkably like my wife, Pam and the other looked a lot like one of her best friends, if you happen to see these two ladies stay well clear or you could be invited to take a dip with them, not recommended. (ps: You don't know what you are missing, a little cold when we got in but wonderful, we swam for 40 minutes. 2 cups of hot tea are recomended when I get home. Pam)

Oct 13th 14th & 15th
Not much in the way of wildlife to report as I have been busy Autumn cleaning, yes it was a new one on me as well but you know what its like gents (she who must be obeyed). Anyway I have been clearing out the small shed and finding things we didn't know we still had and will come in usefull and the big shed making room for our vehicles in the winter. Just when you think you are on top of the job the water supply gives me problems and I take a day fixing it, who says I don't have anything to do when not out on tours. A trip to Oban this morning as Pam needed next years diary as she has so many early self-catering and tour bookings she was worried she might double book, whilst we were there I bought a new pair of walking shoes as the ones I had had a split in them and this is not great when walking in the rain which we have to do quite a lot up here in the north west of Scotland. Bird news-The yellowhammer has returned to our garden and today the 15th we managed at last to catch up with the Cattle Egret which has been in the Dervaig / Calgary area for at least a week. Talking of returning species Alan (Mullbirds) Spellman has returned from his now annual migration to Australia check out his web-site for some great pics of Aussie birds and happenings on Mull.

Oct 12th
Pam and I went looking for a Cattle Egret reportedly seen in the Dervaig area, without success. We did however see male and female Hen Harrier, White-tailed Sea Eagle, Red Deer, a Sparrowhawk and at Calgary Bay a Common Scoter and Black Throated Diver. Then it was back home to shed clearing and finding out I need to work on our water supply after the recent gales and monsoon rains, particularly as more is forecast.

Oct 11th
A day at home starting a major sort out in the sheds before winter sets in.
Oct 10th
What a difference a day makes as it was a beautifull day and calm out of the wind on the East side of the island where we were on a trip out with friends. They have been staying with us for a week and give me a list of birds they have yet to see on this stay on Mull and we managed to find 7 that they had not seen earlier. Great Northern Divers, Black Throated Divers, Golden Eagle, Reed Bunting, Ring Plover, Turnstone and Redwing. We also saw the Sparrowhawk in the photo and the Bar Tailed Godwits as well as a brillian male Hen Harrier, Red Deer rutting and a feeding Otter and Porpoise, all this in a total of 53 bird species and 5 mammals seen in the day. This evening our friends Meg and Stephen took us out for a very nice meal at the Am Birlinn restaurant as a thank you.

Oct 9th
Did I mention it has been raining a lot on Mull lately, check out the photos from yesterday at the bridge at Dervaig.

Oct 8th

Our last tour of 2018 so as we had room Pam came out with me which was just as well as the weather turned wet and windy again after a brief lull at the start of the tour. We saw a field full of Red Deer with a young stag in charge, well he thought he was but when the hinds are ready to mate he will certainly have been usurped by a larger more experinced stag. White-tailed Sea Eagles were seen both sitting and flying and 2 seperate Otters seen fishing. Other birds of note on todays tour were Slavonian Grebe, Great Northern Diver, Siskin in our garden when we went home for afternoon tea as the weather had turned really nasty. Photo of the day was of a Dipper near the coast as the burn was in flood and it could only search for food in the estuary where the burn goes into the sea.
Oct 7th
the monsoon season continues up here on Mull and as it was the morning after the night before I just got myself prepared for the big match between Liverpool and Manchester Cilty, with me at one end of the sofa and Nick my mate and Liverpool fan on the other. The match was a bit of a damp sqid although my 2 year old grandson could have taken a better penalty.
Oct 6th
A day out with friends and a rare opportunity to go to the deep south of Mull and to find some birds we rarely see in the north. Rooks, Jackdaws and Tufted Ducks were seen and we also saw some Golden Plovers my particular favourite sighting of the day. We saw White-tailed Sea Eagles, 3 Hen Harriers includin 2 males, 3 Otters, Red Deer and a Hare so it was a very productive day. Teal were seen and Wigeon which proves autumn is moving on and are wintering species are returning. We saw 3 male Eider Duck looking resplendent in their new plumage although we did not see any Baracle Geese which would have been nice but they obviosly are still finding plenty to eat on their journey south. An evening out at our friends and neighbours this evening and a very enjoyable meal and lots of laughter ensued, many thanks to Nick and Catherine our hosts and we hope Jaquie soon feels better as she was in some discomfort tonight.

Oct 5th
No rain today was forecast so I mowed the other 2 lawns which I had not mown in October although I still got wet as the forecast was not completly correct as there were 3 heavy showers. I went for a drive round the block with Pam this morning and ended up at Cailiach Point where we saw Fulmar, Kittiwake, Gannets and Guilliemots and a very late Puffin. Earlier we had seen a Sparrowhawk which flew across the road in front of us and a White-tailed Eagle which flew over the vehicle, we also had 3 Kestrels which seem to be doing very well on Mull at the moment. In the garden we are still seeing lesser Redpolls and a Wren put in an appearance this morning.
Oct 4th
Today it rained incessently so I stayed in and rested, its raining, its pouring, the old mans snoring. ZZZZZZ
Oct 3rd
A tour in low cloud rain and breeze not the most promising weather for a wildlife tour. An Otter at our first stop did me a real favour as it took a lot of the pressure off for me as it was at a stop I don't often get Otters. Snipe, Greenshank, Bar-tailed Godwits, Curlews and of course Oystercatchers were the waders we saw today and birds of prey seen included Kestrels, Buzzards White-tailed Sea Eagles and a spectacular male Hen Harrier towards the end of the tour as the mist lifted and the rain stopped. We saw 3 Red Deer today and they were nearly the last thing we saw on todays tour, I really thought it was going to be the first tour of the year when we did not see any Deer, to my great relief it wasn't.
Oct 2nd
A trip to the dentist which means another trip to Tobermory and I felt a little bit like the invisible man as they had not got me down for an appointment, now I know I am prone to making mistakes but would anyone put a trip to the dentist in their diary unless they had been given one, I certainly wouldn't. To be fair to the dentist she did see me as it was only a check up although I have to go back soon for a filling, oh joy. Back in the shed when I got home with my mates, thanks for the help boys. No rain today, now that is a suprise, so I was able to mow the big lawn this afternoon although there wasn't much grass to cut but I managed 5 full bags of leaves, great for the compost heap.
Oct !st
I went with Pam to Tobermory to pick up her engagement ring from the jewelers, it has been away for repair and she had felt lost without it, the ring not me. I can understand as she has been wearing it for 47 years so I can't say it hasn't worn well, unlike me. I also made a start on clearing the big shed which involved a trip to the Tobermory tip, we leed such exciting lives???
October 2017
Oct 5th
I (Pam) did the tour today with a couple of good friends and 3 'men behaving badly', the weather was supposed to be fine all day but it could not resist a few short showers thrown in but it did not stop us having a good laugh all day. We had quality sighting today rather than quantity, an Otter was running over the tops of the rocks on the islands appearing and dissapearing but around for quite a while. The Red Deer rut is underway now and stags were roaring on the hills as they gather their does into small groups. 2 Golden Eagle sightings, the first very close and the second was a pair hunting and catching prey, we could not identify the largish bird that was carried away in the ealges tallons. A lovely skein of 16 Whooper Swans flying south for the winter went right over our heads and to finish the day a beautiful female Hen Harrier hunting back and forth infront of us.
Oct 1st
What do you do when you have a Wildlife tour booked and the forcast is for 40 mph winds and heavy rain? Send the wife out, of course. So with a smile on my face I set out with a hardy group and soon found our local juvinile White-tail Eagle sitting back in his nest, on seeing he was being watched he stepped out onto a branch to give us a better view. In the early part of the day we saw Gooseanders, Merganzers, Curlew, Whimbrel, Mallard and Red Deer before the rain set in. We found an Otter feeding in a sheltered bay, as it dissapeared behind a rock to eat some food for the second time I was wondering how long we would have to stand in the rain for it to appear again, then turned around and all my guests were getting back into the mini-bus, that answered that question. For the next 4 hours the wind blew and the rain came down whole water and everything kept there heads down. I did see a Slavonian Grebe, but nobody else did, so I showed them a picture in a book, this could be the way I thought, a bit like 'Bullseye', 'this is what you could have seen'. Morning coffee and lunch were had in the bus and around 3 pm it started to clear up and a couple of buzzards and kestrels began to fly, eventually we got a Golden Eagle hunting along a ridge, brief but close, and right at the end of the day we found a Brent Goose in Calgary Bay, a first for one of my guests on the tour and for Arthur this year and he went out and took the photo below.

October 2016
Oct 21st to 31st
Away visiting family and getting to have a great time with my Dad, Brothers and Sister and their families and our children and grandchildren the girls are now ten, eight, six, two and our new grandson 2 months.
Oct 1st to Oct 20th
Cleang a Burn (stream) which has 12 years growth is no picnic, take it from me, one who now knows. Thanks to Nick for his help with Machete and Chain Saw. Not much birding, no time, but did manage to go and look for a Great Grey Shrike, missed it but got great views of a female Hen Harrier, we saw a male today the 20th. We had the first Brambling reported on Mull this Autumn and another first for our garden, a Grey Wagtail, Treecreepers and Goldcrests have also visited. Maintenance to the house continues and will be complete before Christmas, I hope, as will the painting, the house not on canvass. The blog will be intermittant at the moment as the van now repaired from its accident has been recalled by the manufacturers for a fault so remains in hospital (garage) but will hopefully be home before December. I am looking forward to several booked appearances at the dentists for root canal treatment, I just can't wait!!! Until my next posting some pictures taken of some of the birds mentioned in the blog and others seen during this time.

October 2015
October
Pam and I went to visit our family prior to going on our long awaited trip to Botswana and the Ocovanga Delta, unfortunately my elderly Mum was in poor health and being well taken care of primarily by my dad and wonderful sister Jen. The family insisted we still go on our holiday and enjoy ourselves which we did. We went camping in Botswana mainly out in the bush with 6 other guests. We had a terrific guide Ngosi and three other helpers who moved the tents, cooked the food and washed our clothes and bedding, they were amazing, making the experience one we will never forget. We saw all the wildlife we wanted to see as well as over 210 species of birds, to say we thoughly loved the holiday and our Botswana experiece would be an under statement. The temperature was the only downside of the holiday with teperatures reaching over 105 degrees fahrenheight which was certainly a challenge for Pam. We spent 16 days in Africa and the people were truly inspirational and the Black and White on the Botswana flag signifies racial harmony and that is just what we got. The photos below are just a taster of the animals and birds we saw on the trip, we hope you enjoy them.




October 5th onwards
There will be a break from the blog for a while as I need to rest my eye that was injured last year so no birding for me for a while. Hope to be back in business soon. In the meantime just a few Photos for you to enjoy. Thanks to all our guests who send us their photo's.

Micheal & Jo Lovemore were on a tour with us in September and took these great photo's of a juv WTSE
Our good friend Alan Spellman from Mullbirds always likes to show Arthur how to take a good photo, here a Whitethroat and female Redstart
Regular guests Meg & Stephen Davis send me some super photo's, the Dolphins were seen from Calliach Point in June, Dipper and Willow Warbler
are amongst some of our favorite small birds and the Redpoll was taken below the feeders at Ardrioch when they were staying with us.
This Fulmar and Wheatear were taken by Pete Lathem, he and wife Jenny have been friends for many years and help us with our house sitting.

Oct 4th
A day out with Meg and Stephen, two regulars who stay in the self-catering every autumn and our now very good friends and we always have at least one day out birding together. Today was a wonderful one as we saw and photographed a Little Egret on Mull, I think it is only the 3rd one reported and the first with a photo. Other notable sightings today were a raft of about 250 Eider Ducks, 4 Great Northern Divers one in breeding plumage, a Red throated Diver, Golden Plover, Linnets , my favorite bird and a couple of Skylarks. As usual we saw Golden Eagle and White-tails and also a Hen Harrier interscting with Buzzards. Well over 50 species of birds were seen although we did not start counting till we had been out for over an hour. Thank you to Meg for the flying Egret and the Eider Ducks photo's

Oct 3rd
The drive back included our usual brilliant breakfast at the antiques centre just out of Doune on the Callender Road. Thanks to Cal Mac staff for squeezing us onto the 2pm ferry, literally.
Oct 1st-2nd
Still off island visiting family.

---
October 2014
Oct 14th

We have just become proud Grand Parents for the 4th time and all four are girls, welcome to the world little Nia Alia Brown our son and daughter-in-laws first child, congratulations to you all. Pam is overjoyed as she was able to hold little Nia within 20 minutes of her being born, I don't think the smile has gone from her face since. I will update you on goings on on Mull when we return.
Oct 6th
I have just been given some very positive news regarding my eye problem by the consultant, so unless I have a relapse things are looking good for the Discover Mull wildlife tours continuing next year. Many thanks to all my readers for their best wishes and concern over my eye problem, your good wishes kept me going through my darkest times but now as I can see the light and birds again I hope to keep you all up to date about the wonderful Island that is Mull. One more group of people I would like to thank, the doctors, nurses and all the staff at Gartnavel Hospital who got me through my ordeal in such a friendly and very efficient way, their care kindness and indeed humour could not have been bettered. To all the taxi drivers we used you were all brilliant and chatty, thanks to you all. Finally to the staff at the West Park Hotel you should all be very proud of the good humoured way you look after your guests, you made what could have been a traumatic stay, a lovely experience.
Oct 5th
Winds and light showers, rain in the afternoon. Regular guests Meg and Stephen on the tour today so plenty of help with the spotting. We saw absolutly nothing for the first hour which was a bit worrying but once we found some Eagles flying they kept appearing with 3 White-tails and 4 Golden Eagles seen during the day. At lunch time we picked up an Otter but it soon dissapeared in the choppy water only to be found a little way down the coast about half an hour later and again entertaining us whilst we had lunch. Seals, Fallow Deer, Redshank, Greenshank, Turnstone, Teal and Black headed Gull were all seen. Towards the end of the day we found a herd of Red Deer being watched over by a magnificant Stag who was keeping a young stag away from his hareem. Thanks to Meg for this photo of a young Fallow Deer seen today.

Oct 1st
The early morning rain cleared to a sunny but windy day and as I (Pam) was driving to my friends for swimming today a Sparrowhawk flew across the road in front of me, further along I was delayed as I watched a pair of Golden Eagles seeing off a White-tail Eagle. It was a brilliant day for a swim as the sea is it is at it's warmest at this time of the year (ok I know you don't believe me) there were big waves and we giggled and laughed like teenagers as they crashed over us. As I looked over head there was another White-tail Eagle, a Golden Eagle and 2 Buzzards flying in the wind we also had a Heron fly close by. As I drove home the Ravens and Hooded Crown seemed to be dancing in the wind as they flew.
October 2013
Oct 26th to 31st
On our way to at our daughter, son-in-law, and grandchildren in Brixham we stopped off at the hospital in Torbay and so I arrived to play with my grandchildren on crutches. Even though extremely handicapped I really enjoyed my time with the family and never stopped reminding Pam she had made me walk on a very bad ankle exacerbating the injury, you have to take sympathy when you can get it. Pam has a special birthday coming up in December and has started working her way through a wish list of things she wants to do. So far she has been swimming in the sea and trying to cripple her husband but now she wanted to go Kayaking with our son-in-law Simon. So on a very cold day they set off on a 5 mile trip up the river Dart in windy conditions, she loved it although she got very wet and cold. What is it with my wife who for all our married life has hated sports and now approaching 60 takes up the extreme versions.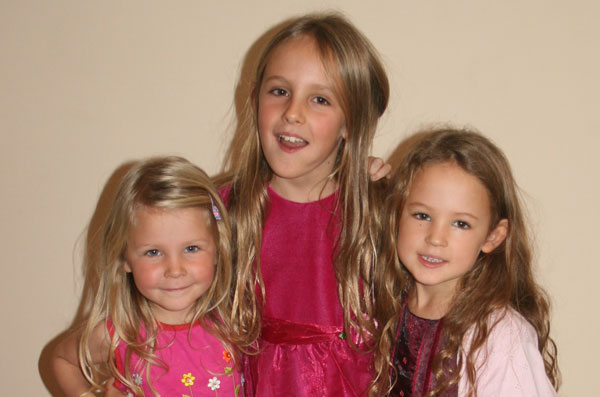 Oct 19th to 26th
We went on holiday to Wareham in Dorset visiting RSPB reserves, gravel pits and Brownsea Island. We had a great holiday with a lot of walking and birding with me in my newish boots. By Tuesday evening my right ankle started hurting and it got a little worse on Wednesday and by Thursday lunchtime on Brownsea was very painful indeed. I mentioned this to Pam, my sympathetic wife. Full of compassion for my plight she told me as we had not been to Brownsea before we should at least go round the National Trust half as we had done the Dorset wildlife half in the morning and so with gritted teeth I bravely soldiered on another 2 miles.
Here is a small selection of our holiday photo's showing birds and mammals we do not normally see on Mull.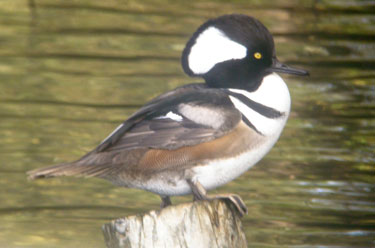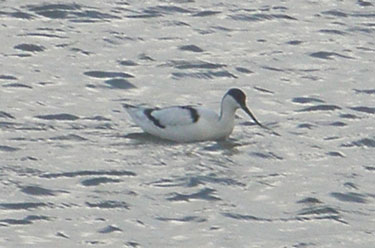 Oct 16th to 19th
We went to Cheshire to visit family staying with our son and daughter-in-law Richie and Sheetal.
Oct 15th
This was our last tour of the season and the last for our trusty van as we have ordered a new one for next year. Today it was so sunny and warm that I nearly expired in my thermals as the temperatures soared to 20 degrees and the clocks for winter go back soon. Today's tour was a Red Deer rut fest with roaring Stags, running stags but unfortunately no fighting stags, as the pretenders were all wimps, who when challenged by the resident stags turned tail and ran away. We had 4 Otters again today with lovely sightings of a mother with 2 cubs playing on the last bit of rock available as the tide came in. Congratulations to David and Catherine a lovely couple on a belated honeymoon, I sincerely hope they enjoyed their wedding present.
Oct 14th
A trip to Tobermory in unseasonably warm sunny weather and another look for the Magpie which is apparently still hanging around. This was my third attempt to see this bird and my third failure, however we did see lots of winter Thrushes taking advantage of the abundance of Rowan berries and as we watched them a Peregrine Falcon flew across the Tobermory cemetery in the direction of the golf course. Last evening before dark a short trip out provided a very close view of a female Hen Harrier, Pam was well chuffed
Oct 11th, 12th, 13th
Mull Car Rally weekend good luck to them all and the weather is marvellous. The picture is of our son's rally friends up for the rally unfortunately Richie could not join them this year.
Oct 10th
Another windy but dry day cool in the wind but warmer in the sunshine. Great Eagles and Otter again today as well as lots of Red Deer in their rutting parks but birds of the day for me had to be the 21 Whooper Swans at Killiechronan and the very close Common Scoter at Cailaich Point. At last autumn migration is starting, more gales please, you never know what might get blown in.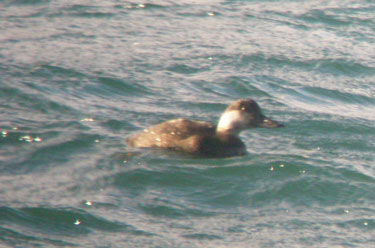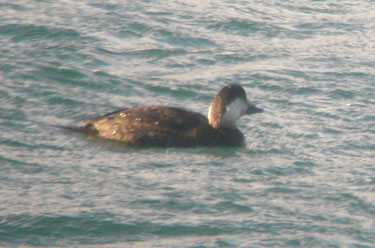 Oct 9th
A day of near gale force winds and heavy squally showers not the best day for wildlife watching but in our case today it was probably the best day out for the Mull big 5 we have had all year. We saw several White-tailed Sea Eagles 3 of them together at the end of the day one turning right over being mobbed by a Buzzard and the other 2 talon grasping. 3 Golden Eagles very good for quite a long time but not as close as the White-tails. An Otter for 30 minutes in and out of the water but it was so rough it never went more than 20 yards into the water so we had unbelievable views. 3 Hen Harriers, again the one near the end of the day, a male was probably my second best sighting of Hen Harrier this year. Finally lots of Rutting Red Deer and also Fallow Deer and to add to these sightings a Sparrowhawk, 2 Kestrel and a Great Northern Diver.
Oct 8th
A wet day and Pam and I went to Tobermory for haircuts, I pay for the search fee and in Pam's case she sees the tint fairy as well. As it was still persisting down we treated ourselves to lunch at Glengorm where I had a fantastic beef Chilli con carne, if you like chilli this comes highly recommend.
Oct 7th
The weather was so bad when the tour started I was asked if we ever cancelled by a guest and she must have wondered why not by mid-day as we had only seen Wigeon, Teal, Curlews, Whimbrel, Little Grebe, Greylag Geese and several Buzzards. The rain stopped for most of the afternoon and we saw Common Seals, 3 Otters one really close, 2 Golden Eagles, 3 White-tailed Eagles again one very close being mobbed by a Hooded Crow, Red Deer and a brilliant if brief view of a female Hen Harrier also being mobbed by a Hooded Crow, boy do I love Hooded Crows always there when you need them. Bird of the day a Rook at Ulva Ferry, an unusual sighting here. In answer to her question, no we never cancel it is wildlife and it never ceases to amaze me.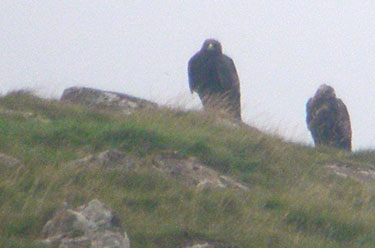 Oct 6th
A dull calm day and I spent a lot of time in the garden mowing lawns and tidying up not my favorite occupation but it has to be done sometime. My mother used to tell me don't put off till tomorrow what you can do today, I am not too sure she was right as I have better things to do with my time than gardening like WILDLIFE WATCHING.
Oct 5th
A beautiful calm morning and I was out before first light and apart from a Woodcock I did not see anything I don't see most days. It was just great to be out and about with no one else around and as I stood watching an Otter fishing in glass calm water and the eerie calls of a pair of Red Throated Divers I thought to myself how lucky I am to live in this magical place.
Oct 4th
A damp day and so I took the van to Tobermory and gave it a good clean, after the busy autumn it deserved it. We are thinking of getting a new van for next year but we have not completely decided yet but this van has been very reliable up to now and we don't want to keep it a year too long which is what we did with the Landrover.
Oct 3rd
It is dull and a little damp at the moment but so warm and I spent the morning birding. Although I did not see any new birds for the year I had a good time trying. The wildlife I did see was beautiful and Mull as always left me feeling relaxed and grateful that we live here. Only three more tours booked and of course the Mull car rally to come next weekend and then we have the Island back to ourselves. We will miss our guests but will hopefully see some of you again as you chill out from your stressful lives on this wonderful island paradise.
Oct 2nd
A very dull dry breezy day and we started todays tour with a female Hen Harrier, followed by a White-tailed Eagle a 2 golden Eagles and all this in the first half hour. Wigeon, Curlews a Redshank and Whimbrel were then seen before we went for coffee and 3 Otters. There was a bit of a lull then just before lunch a juvenile White-tail flew right past us and then at lunchtime another very close Otter, a juvenile Golden Eagle and a Red Throated Diver. Red Deer were seen in the afternoon and Goosander, Gannets, Cormorants, Shags, kittiwake and an Arctic Skua my first of the year. The season is ending on a high note with good weather, good birds and lovely guests, I must admit I love my job most of the time.
Oct 1st
A mainly dry but windy day and Pam, Jacqui and Mike went out on the Whale watching boat, I chickened out and stayed at home and checked out my photo's from yesterday. They enjoyed their trip but apart from 3 Arctic Skuas, lots of Gannets and some Porpoise they did not see a lot, they said that the views and light had been great and anyway both Pam and Jacqui enjoy being out on the water. I stayed in and caught up on some much needed rest as I had not slept very well the night before, ZZZZZZZZZ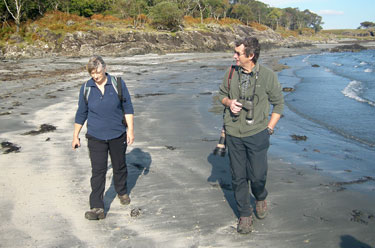 ---

October - 2012
Oct 31st
Weather nice warm morning rain after lunch - I went to Calgary and Cailaich this morning and saw 12 ringed Plover at Calgary and about 30 Gannets and 50 razorbills and even more Kittiwakes at Cailaich, this is more than I ever saw there during the summer, very strange.
Oct 30th
Weather more of the same - Did not do much today but sad to report a Whooper Swan with a broken wing at Dervaig, the appropriate organizations have been informed.
Oct 29th
Weather sunshine and heavy showers all day windy - White-Fronted Geese in field with Greylags at killiechronan, 2 Iceland Gulls at the Salmon Hatchery. Manchester City won again, all's well in Arthur's World.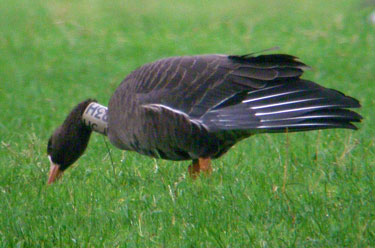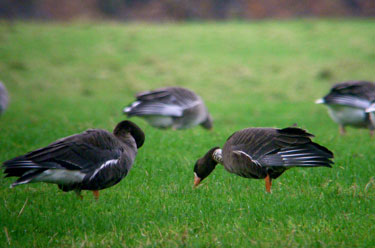 Oct 28th
Weather dry but cloudy and fairly warm, rain in the evening - Great sightings of Otters, Red Deer, Fallow Deer, Grey Seals, Common Seals, White-tailed Eagles, Golden Eagles, Hen Harriers, Black Throated Diver, Snow Buntings, Bar Tailed Godwits, Grey Herons, Curlews, Wigeon, Turnstones, Ringed Plover, Kestrels, Buzzards, Peregrine Falcons and lots more. Just another fantastic day of wildlife on the wonderful Isle of Mull.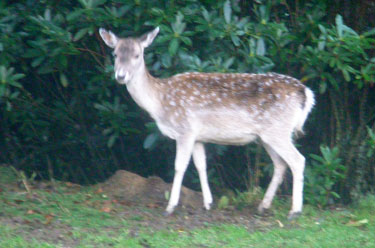 Oct 27th
Weather frequent heavy showers - Late birds today and new arrivals , we saw a Lapwing at Cailaich this morning the first I have seen for some time and later a late Swallow was seen so autumn is clinging on. Winter is on its way however as a Family of Whooper Swans flew into Loch Cuin and too tired to eat immediately put their heads under their wings and went to sleep. We saw 4 Snow Buntings at Reudle today in separate pairings.

Oct 26th
Weather cloudy - Another good day with a great display of interaction as a pair of Golden Eagles saw off an intruding White-tail Eagle out of their patch. We had good views today of Great Northern Divers, Goosanders, Slavonian Grebes and Hen Harriers which we have been seeing all week and the Snow Buntings were also seen again today. A Barnacle Goose was seen in with a group of Greylag Geese and an Otter put in a very brief appearance, some times you wonder how they can disappear so quickly.
Oct 25th
Weather Rain in the morning then warm Sunshine, guests were shocked and so was I - Whimbrel at our first main stop and Snow Buntings again, I got pictures this time and a Great Northern Diver in summer plumage were the highlights of another great wildlife watching day, Eagles and Otters and the Red Deer rut also seen. It is good to be out and about again and I just discovered I have hit my 150 bird species on Mull target with the Snow Bunting.
Oct 24th
Weather cloudy with rain in the morning improving as the day went on very, very windy - Another good day with a lot seen when we were able to stand up without being blown over. We saw late Gannets, an Arctic Tern, Whooper Swans, a Merlin, a Sparrowhawk and a Great Skua and TARRAH a first for a Discover Mull Tour SNOW BUNTINGS. We also saw Eagles and Otters et al.
Oct 23rd
Weather Cloudy but no rain we are worried about drought - The first tour since the 1st and all Mull's speciality species were there to welcome us back. We had brilliant Eagles, Otters and Deer as well as Hen Harriers and Seals. our guests were well impressed all they had expected to see was rain, I wonder why?
Oct 19th
We have had a lot of rain since returning to Mull and so we have not been out and about much, just having a good rest after the busy season and the weddings. Our regular guests will be pleased to hear that I have been busy making lots of home-made chutney for the tours next year with some apples picked from my Dads garden. I have managed to get a nice photo of Arthur and I in our finery at the English Wedding for you to see, with Richard, Sheetal, Ram (Sheetals father) and Gul (mother) out side the very old part of Baddiley church.
We will be doing a few tours again next week for the half term so lets hope it stops raining.
Oct 8th
After a couple of days rest when we managed a nice walk with the grandchildren our son had his second traditional English Wedding at Baddiley Church near Nantwich.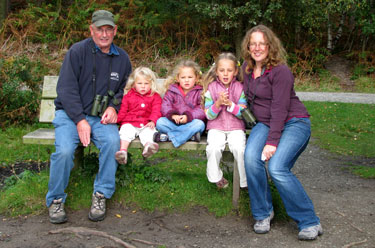 Richard and his groomsmen left for the church in an old jeep and the bridesmaids were Sheetals sister, Shalini Mehta and our 2 granddaughters Lauren and Emma who were very exited in their 'princess dresses and gloves'.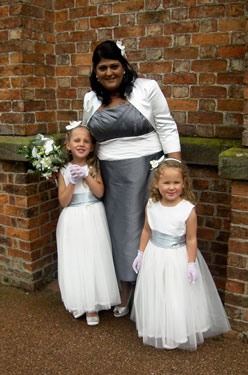 Some of our guests saw the wedding cake in the making and asked to see photo's, well it made
it down to Cheshire safely and was decorated with real orchids to match the brides bouquet.
The whole day was wonderful and went without a hitch, the highlight of the evening was the
dance when we had 'bollywood' music - the floor was bouncing.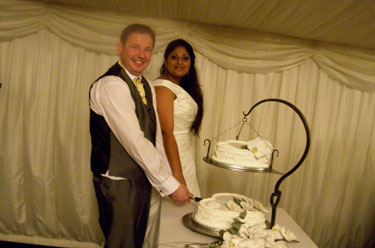 Oct 5th
Today our son Richard has his Sikh wedding to beautiful Indian girlfriend Sheetal. This has taken place at the Guru Nanak Gurudwara, Warrington. Many of our guests have asked to see some of the photo's, especially Arthur as you have never seen him before. We had a wonderful ceremony, the people at the Sikh Temple were very kind and helpful to us and all our guests were very respectful of the Sikh traditions. After the ceremony we were given a traditional vegetarian lunch at the Temple. There were some beautiful outfits worn and everyone enjoyed the day.
On Saturday there will be a traditional English Wedding.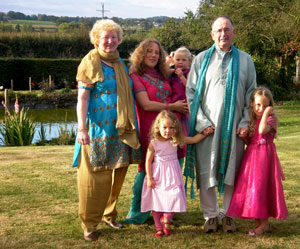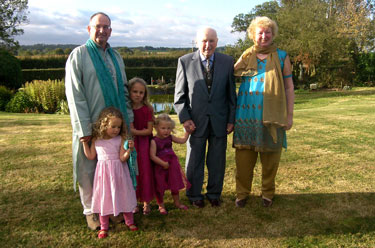 Oct 2nd
We are off down south today for our son's Wedding so there will be no updates for a few days. We thought we would leave you with some familiar images from a 'Discover Mull' tour.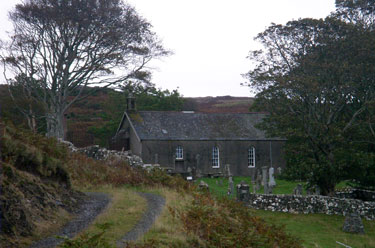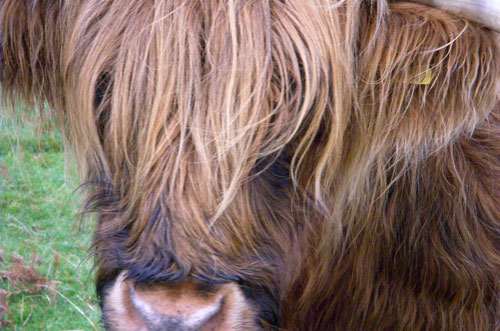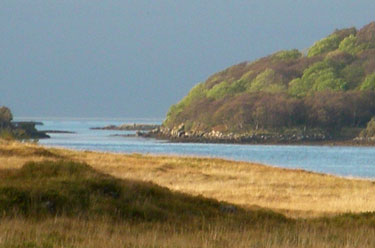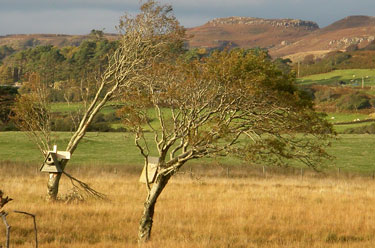 Oct 1st
Weather cloudy and calm just how I like it - Perfect weather for wildlife watching and we saw Mistle Thrushes, Stonechat, Wigeons, Red Breasted Mergansers, Oystercatchers, Curlews, Slavonian Grebes, Red Throated Divers, White-tailed Sea Eagles, Otters, Golden Eagles, Red Deer at Rut and finally 5 yes 5 Hen Harriers, check out the photo's.



---
This is the web site of Pam & Arthur Brown, Ardrioch Farm, Dervaig, Isle of Mull. PA75 6QR